Just a quick one to say thank you to Angie Whalley for my choccytastic new blog! It was so quick and easy, all I had to do was tell her what I was after, then she sends over the design, you can tweak if needed then she does all the hard work of loading it all onto blogger as well! She is indeed the blog makeover fairy!
Does your blog need a new look? You can get in touch with her by clicking the button with her details on the right hand side.
Now for a once in a lifetime offer, would you like me to flash on your blog?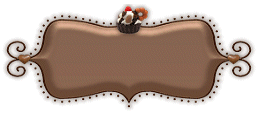 Had you worried there.......no clothes will be removed! You can find the code on the right hand side, just cut and paste it onto yours to add a few choccy calories.
So what do you recon? i'd love to hear your thoughts.
See you soon xxx